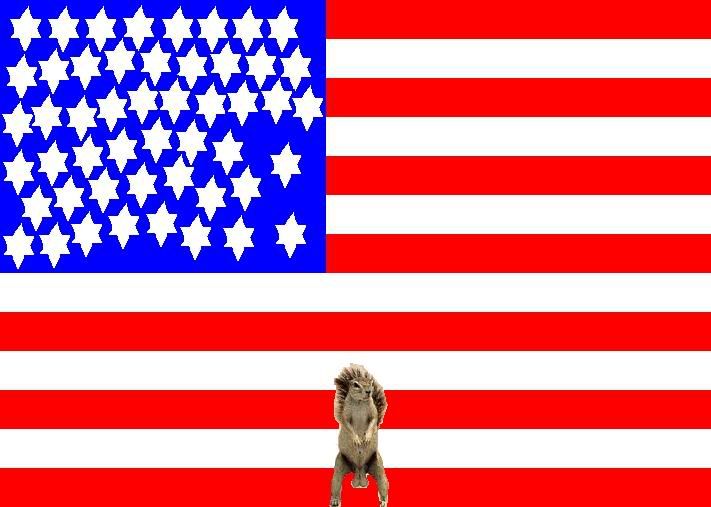 click for full-sized image
At ease. So, it turns out that
my true squirrel name is
"General Smallnuts."
That's right -- I'm a general in the Squirrel Army, which means I expect you all to follow my orders without question henceforth. That means you,
Dave Dances with Chipmunks
Sergeant O'Squirrely
Professor Smallnuts
Nibbles Wobblebottom
Pope Out of Their Tree
Commander McNutty
Commander Crazypaws
Count or Countess Nuttykins
General Dances with Chipmunks
Captain McBushy
King or Queen Curlyarse
Count or Countess McBushy
Commander Bushytail
Brigadier Furryface
Private Nuttykins
Captain O'Squirrely
President Honeynuts
[who's just a figurehead president; SquirrelNation is like pre-Castro Cuba],
Arch Bishop Bignuts
Doctor Bignuts
Captain McBush
Lord or Lady Nibbles his Nuts
Nutty Smallnuts
Lord or Lady Nibbles his Nuts II
Furry Scruff
King or Queen Bushkisser
Lord or Lady Wobblebottom
You will receive your marching orders shortly.
That is all.